Curt E.H. Wilson, President & CEO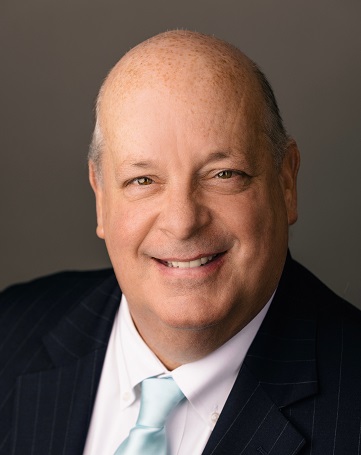 Curt E.H. Wilson - President and CEO of boomerang carnets® oversees all day-to-day operations with 36 years of experience specializing in ATA Carnets in the U.S. and U.K., customs duty guarantees, carnet bond underwriting, logistics, carnet claims management, client relationship management, cargo insurance, and new product development such as the Carnet de Passages en Douane (CPD) in the U.S. and Canada. He regularly attends meetings of the United States Council for International Business customs committee, the International Chamber of Commerce, and represents boomerang carnets at trade shows and conferences.
Curt's family tree spans four generations in international trade. His hands-on expertise includes a working knowledge of the "International Customs Convention" including the treaty governing the ATA Carnet. Curt deftly applies his understanding of it to problems a customer may present, often utilizing the document's flexibility. Curt communicates directly with Customs, as well as guiding clients through any Customs situation. His Strategic Partner Network, cultivated over many years, helps expedite solutions needed by clients throughout the world.
In 2015, on Leadenhall Street in London, Curt established boomerang carnets UK in partnership with the Liverpool Chamber of Commerce to provide ATA Carnets to U.K. exporters. His vast expertise automating and issuing ATA Carnets in the U.S. was introduced to the U.K. market with a vision to improve the U.K. exporters' experience. Curt's leadership has increased Liverpool's annual carnet issuance to 4,450, a significant increase from the previous average of 30-40.
As a result of Curt's negotiations, boomerang carnets was appointed by the Federation Internationale de L'Automobile in 2015 to be the issuing association for the Carnet de Passages en Douane in the U.S. and Canada. Our first applications were processed as of March 1st, 2016. Boomerang carnets is the first and only non-automobile association and private company to be awarded this appointment. Boomerang carnets succeeds the Canadian Automobile Association as the issuing association for the U.S. and Canada. With the addition of the CPD network of countries, boomerang carnets facilitates the import-duty and -tax free movement of commercial merchandise and personal-use vehicles around the world.
Curt's newest service is Boomerang Freight Solutions, a logistics service specializing in the unique needs of ATA Carnet customers.